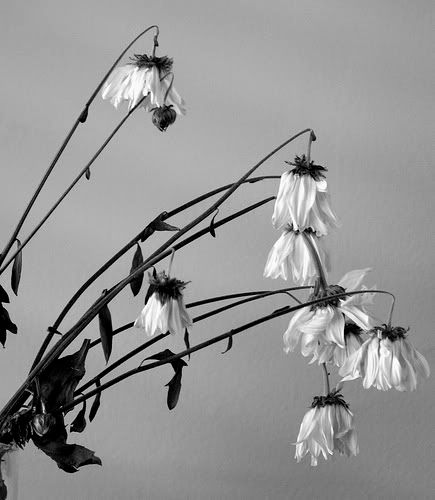 Here it comes. Mothers' Day is upon us. How could anything suck that has been established as a beautiful day when we honor, love, cherish, spend time with, and pamper our moms? Well, let's see. Mothers' Day to me brings all sorts of memories, thoughts, feelings, and worries to surface. Here are a few that just *pop* into my mind.
Yet another year that I'm not a mom. Suck.
My Dad used to send me Mothers' Day cards every year that he sent my sisters their cards. He'd write something sweet along the lines that someday I would be a wonderful mom. I don't get those cards anymore. Suck.
My grandmother Mary is gone. My mom is still grieving, as we all are, which makes it extra hard to wish your own mother a Happy Mothers' Day when her mother is now gone. We'll be "celebrating" Mothers' Day while planning my grandmother's memorial service. I know it will be an emotional day. I think of Mary every single day & miss her terribly. Suck.
Still not pregnant. I know. What else is new? Suck.
Still surrounded by pregnant friends, colleagues, and strangers in addition to the bajillion moms already out there. But I'm not either. Suck.
DH will be out of town on a guys' trip. No need for him to be with me on Mothers' Day since I don't qualify as a recipient of this "holiday." (My thinking, definitely not his.) Suck.
Tired of logging on to one of the message boards for ladies in my shoes and dealing with girls who just want to do stupid, silly stuff on the internet. I'm there for support, encouragement, and information not to play.
Scared to call my OB/gyn to tell him I'm still not pg because I don't want surgery. Suck.
Really sick of temping, charting, checking CM, scheduling sex, symptom checking, Mucinex/pineapple core/anything & everything, etc. I've only been doing it for about two years now. Suck.
Getting irritated seeing ALL of the babies on every public forum out there - websites, TV, ads, Facebook, blogs, magazines, pamphlets, mailers, etc.
Tired of putting everything in my world on hold - just in case. "I'll lose that weight when I'm pregnant." or "Maybe I shouldn't go to _____ because I might be pg then." or "We probably shouldn't ______ in case I'm pg." or "We really need to hurry & ______ before we find out we are pg." or "Honey, bring me a Tylenol and not an Advil (in case I'm pg). Suck.

To the amazing women reading this who want to be moms, are moms of angels, can't be moms, or are missing their moms . . . I know Mothers' Day will probably suck. Please know that you are in my thoughts and prayers on Sunday. If you feel comfortable doing so, please leave a comment so I can pray for you specifically.